Bio

Photos

Resumé

Sound

Calendar

Contact

Personal

David Vanderwal, tenor, is in high demand for his clarion lyric vocal qualities. The American Bach Soloists, Seattle Baroque Orchestra, Oregon Bach Festival Orchestra, Austin Symphony Orchestra, Oregon Symphony, New York Collegium, Tafelmusik, as well as many other regional orchestras across the nation have featured him in roles. He has also appeared as featured soloist with many choral societies nationwide.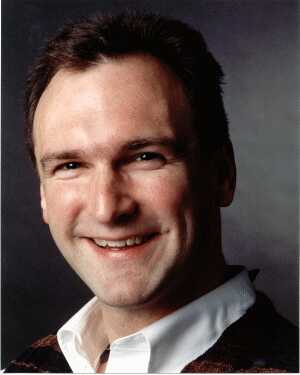 During this last year Mr. Vanderwal has been busy with performances of Handel's Messiah with the St. Paul's Cathedral Choirs of Buffalo, NY., Pax Christi of Toronto, ON., Danbury (CT) Symphony Orchestra, the Mendelssohn Choir (CT), and First Congregational Church of Greenwich, CT. He performed Bach's Easter Oratorio, and a new concert Mass of John Tavener with the Choir of St. Thomas Church, in New York. Mr. Vanderwal has also been appearing with such groups as Tiffany Consort, Clarion, Concert Royale, Four Nations Ensemble, Waverly Consort, Early Music New York, Vox, the Folger Consort, and has been very busy with New York's St. Thomas Church throughout the year.
Mr. Vanderwal has recorded under the Allegro, Delos, Pro Musica Gloriae, and Koch International record labels, and with Western Wind of New York on their own label. He has also won several awards in national and local vocal competitions.
Now based in New York City, Mr. Vanderwal will be Singing in the Carmel Bach Festival in California, and will be teaching and coaching at the International Bachakademie's Stuttgart Festival in Überlingen, Germany. He is also presenting a set of song recitals through the year.
"David Vanderwal sang with a burnished baritone timbre, thoughtful phrasing and acombination of intimacy and intensity that underscored the drama of the tenor sections." – The Oregonian, December 17, 2001.

"Vanderwal's invincible mastery of some of Handel's most glorious tenor melismas was a delight." - The Advocate & Greenwich Time, November 5, 2000.

" Tenor David Vanderwal brought an almost hallucinatory ecstasy to his aria..." - The Austin American Statesman, March 14, 2000.

"David Vanderwal brings a forthright tenor and a fine sense of shape to his difficult arias." - Fanfare magazine, March/April 1997, in its review of PGM's Bach St. John Passion CD.
Updated Feb 2009
Web site and all contents © Copyright Vanderwal 2009, All rights reserved.
Free website templates